African Vellies - Cape Buffalo
Regular price

Sale price

$179.00
Our bestselling Vellie, but made with Cape Buffalo leather. We worked with legendary African boot maker, Jim Green Footwear, to bring our version of the perfect Vellie to life. We took Jim Green's existing design and reinforced key areas with thicker leather. Then we reshaped the toe, changed the sole, and altered the stitching to bring you a truly indestructible boot that performs as well in the street as it does when you're running for your life in the African bush.
Standard US Sizes.
If you're a wide, order 1/2 size up.
No Returns.
Manufactured with a single layer of 2.2 mm full-grain Buffalo leather
The traditional vellie–South Africa's most loved shoe
A steel shank between the insole board and sole offers extra support and stability.
Thermoplastic toe puff and heel stiffener for extra support
The insole board is secured to the upper with a double-stitched 2.2 mm braided nylon cord
Sole is made from a genuine rubber
This shoe can be re-soled
Share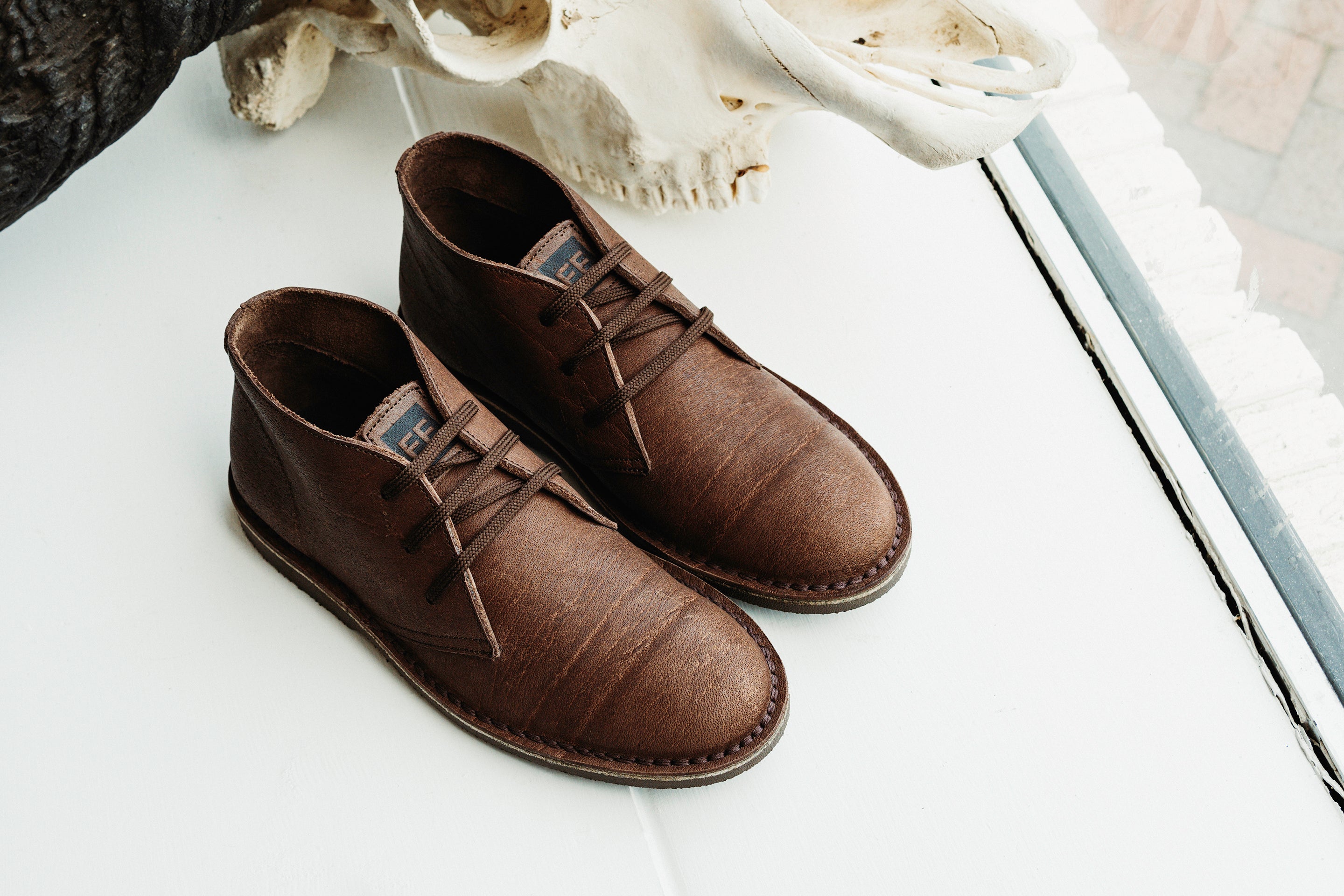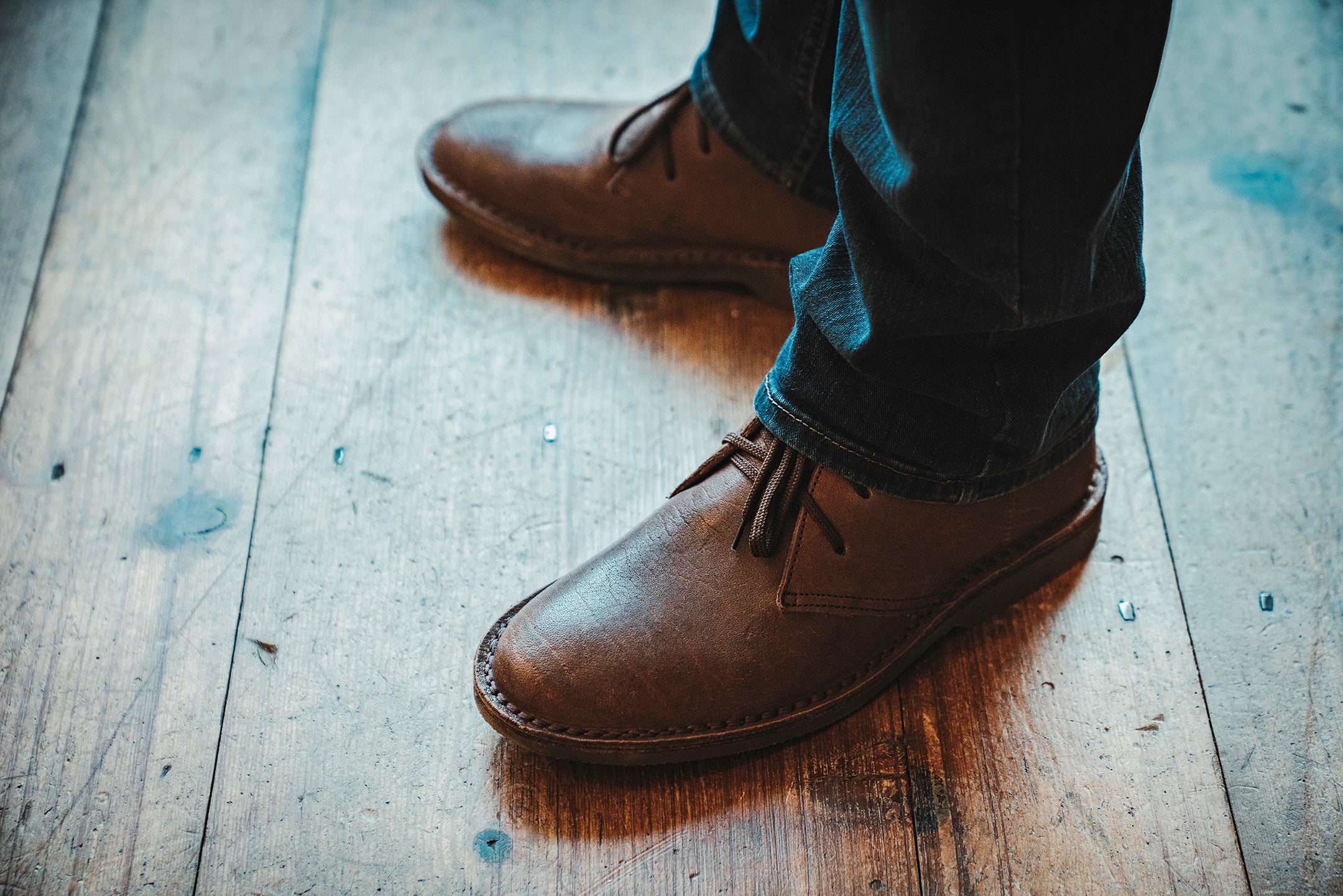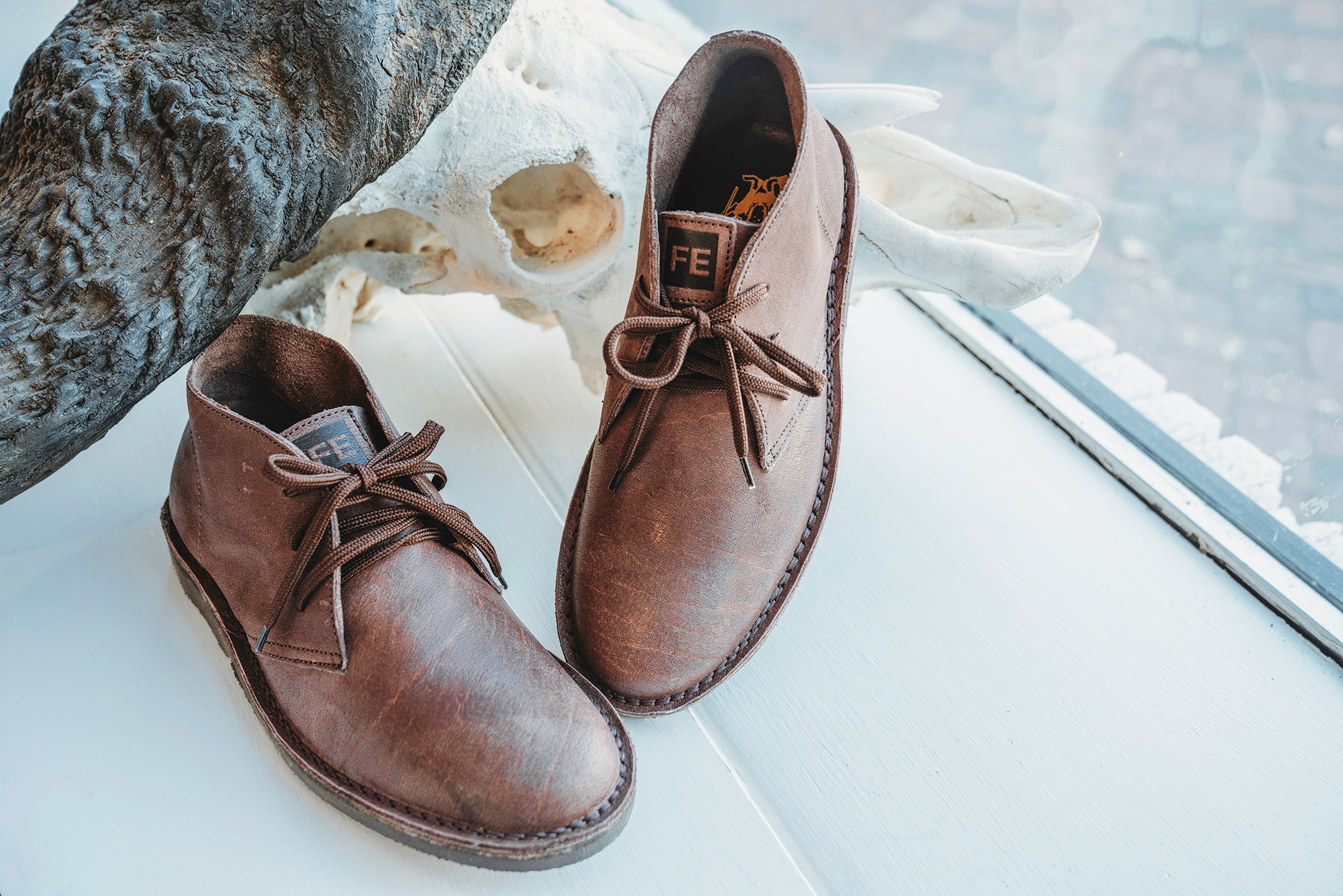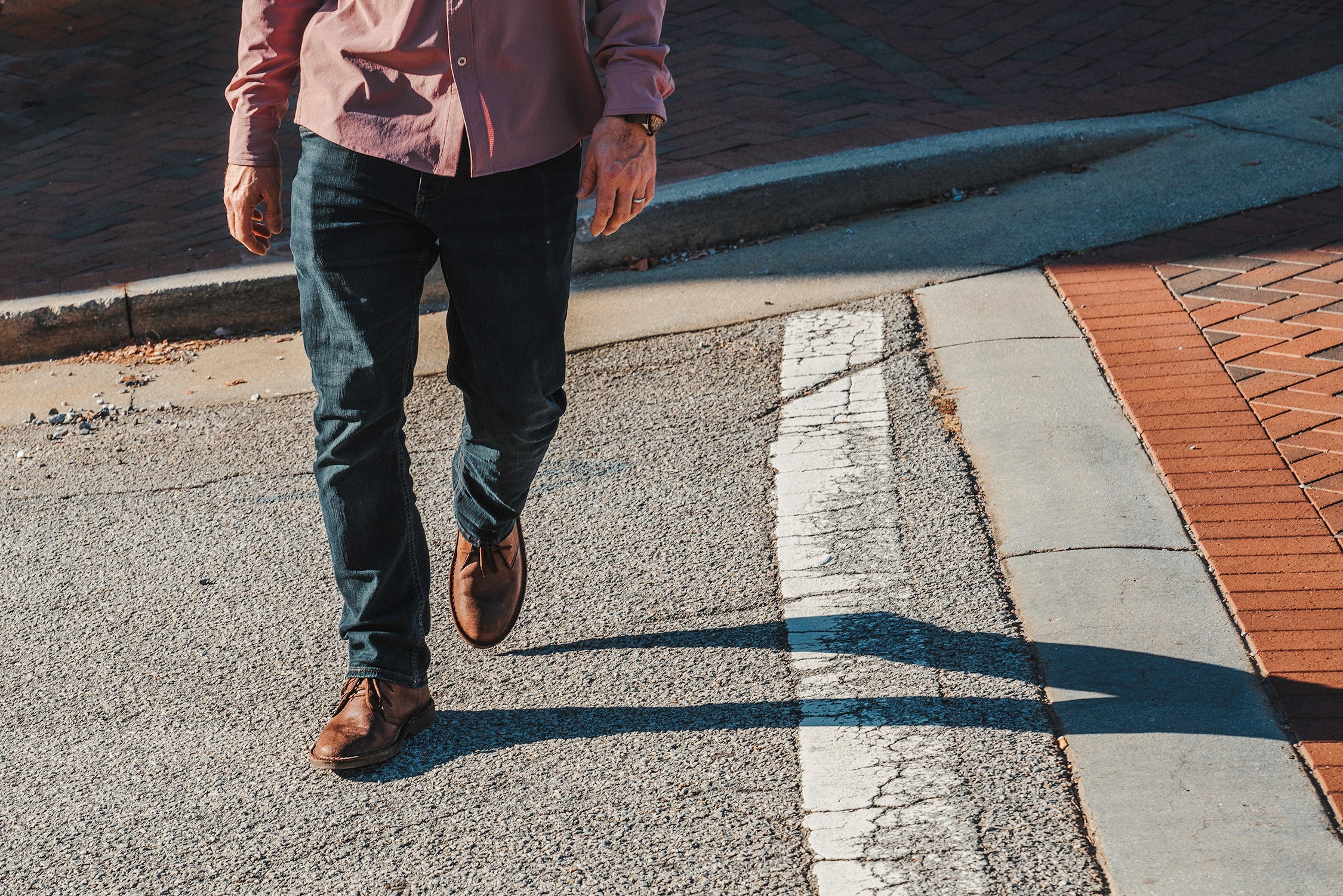 A South African Tradition
Jim Green Footwear was born in a back-yard garage in 1992, with the idea in mind of making a boot that lasts.
Jim Green is not only hand crafted in South Africa, but all components are also locally sourced. Situated in Pietermaritzburg, South Africa, their boots have been made the same way since day one.
The go anywhere, do anything veldskoen
Vellies were originally designed to withstand the harshest arid climates. Jim Green takes no short cuts in production to make sure their vellies live up to their age-old design.